Health Club News Enjoys Explosive Growth And Popularity
(Augusta,GA) – HealthClubNews.org, very literally just as their name describes, offers those in the health club industry health club news with ongoing and astounding success. Comprehensive in nature the site is viewed currently by over 100,000 visitors who are interested in what the health club industry has to share by way of information. Site visitors include corporate executives, health club owners, managers, franchise owners and trainers who are continually providing the utmost in services coast to coast. "Very happily we've seen an explosive increase in our site's productivity and popularity in recent months. We've readied ourselves for the expansion and growth and everything that might entail going forward." said John Rogers, CEO of Health Club News. Our "Hot Spot Ads" are very popular and for 30 Days for Only $5 Bucks you can't beat this anywhere on the internet today especially with a #1 Ranked Google site.
Leading with the number one spot in Google ranking Health Club News is searched by thousands weekly for the latest breaking news such as club openings, franchise expansions and executive promotions to name a few topics. Continually updated from thousands of sources on the internet the comprehensive news and fitness business information source rallies to set even higher achievable goals in their very near future.
For more information visit http://healthclubnews.org/.
CONTACT: John R. (1-888-541-0714)
Health Club News
PO Box 504
Augusta GA 30802
---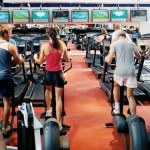 Lifetime Fitness could owe ex-trainers back wages
Lifetime Fitness could owe ex-trainers back wages.A federal suit against the Lifetime Fitness chain of health clubs recently lost some muscle, when a judge ruled the company may owe fired personal trainers back wages for regular and overtime hours, but it does not owe them pay for unused vacation time. The case began July 7, 2014, when Jared Steger and David Ramsey filed a…full story at http://healthclubnews.org
---
After an extensive national advertising agency review process, Orangetheory® Fitness, the energizing and fast-growing fitness franchise, has hired The Tombras Group as its creative agency of record. The partnership will include strategic planning, brand creative, analytics, media planning and buying, and digital and social media with annual billings of four million dollars."We are incredibly excited to be working with The Tombras Group," said Scott Breault, director of marketing for Orangetheory Fitness.  "When we began the process of searching for a new creative agency, we had a strict list of requirements that the agency had to meet in order to be considered – extensive experience in the franchise industry, experience in creating successful campaigns for fitness-minded companies, and a long track record of historical year-over-year same store sales growth for their clients.  Aside from meeting all of these requirements, The Tombras Group had that certain intangible quality that you can't quite put your finger on that made them the perfect fit for us.  We are looking forward to working together closely with their talented team to keep turning the world orange."  
Within five years, Orangetheory Fitness has opened more than…full story at http://healthclubnews.org
---
The growth certainly isn't slowing for Planet Fitness Inc., since the Newington-based gym chain launched its initial public offering in August. In a financial statement, the company said it is opening up roughly 200 stores a year, including a franchise in Keene that opened its doors last Wednesday. The fitness franchise said it had up to 1,014 gyms on June 30 and that it has commitments from franchise owners to open another 1,000 gyms over the next seven years, half of which will be open within the next three years, said CEO Chris Rondeau in an earning calls following an earnings statement released shortly after the Labor Day weekend. "We're lucky to have two types of customers – our members and our franchisees. One we bring wealth and one we bring health," Rondeau said…full story at http://healthclubnews.org
---
Orangetheory Fitness Opens First Studio in Mississippi.
Orangetheory® Fitness, the energizing and fast-growing fitness franchise, today announced it opened its first studio in Mississippi. The Oxford, Ms. studio is located in the Highland Court Shopping Center at 1801 Jackson Ave. West, Suite D115. With its first studio now open in the state, the innovative brand will continue to target Mississippi for additional expansion. The studio officially opened to the public on September 4, with classes starting at 5 a.m.
Local entrepreneur Joe Pegram, and his wife Summer, partnered with current Orangetheory Fitness franchisee Scot James to open the first studio in the state. Pegram also works in commercial real estate and was drawn to Orangetheory Fitness because of the brand's explosive growth.
"I had been tracking the top fitness franchises for awhile, so Orangetheory Fitness was on my radar," said Joe Pegram. "It wasn't until a friend in Memphis encouraged me to actually try the workout that I realized how powerful the concept was. I brought my wife back, and she loved the workout as much as I did, and we knew immediately that we wanted to bring it to the city of Oxford." …full story at http://healthclubnews.org
---
24 Hour Fitness Super-Sport Club Opens in Woodland Hills, CA.

The Village Westfield Topanga expansive outdoor shopping mall becomes home to the new Woodland Hills 24 Hour Fitness® Super-Sport Club. Greeted with much fanfare as a regional economic engine, The Village opens this week.  The celebration continues with the official Grand Opening of the 24 Hour Fitness Super-Sport Club, Saturday, September 19, 9:00 a.m. – 5:00 p.m., 21945 Erwin Street, Woodland Hills.  The community celebration is free and open to the public.24 Hour Fitness Super-Sport Club Opens in Woodland Hills, CA
Consistent with The Village's appeal as an outdoor walkable space that celebrates good health, the Super-Sport club occupies an expansive, multi-level, 42,500 square foot area that includes an open floor plan and modern design. Grand Opening guests can explore the new club, meet the staff, hop onto a club tour, enjoy healthy snacks and activities that focus on all types of movement, among them, Group X® (group exercise) demonstrations, an 11:30 a.m. POP Pilates class (led by creator/instructor and YouTube fitness celebrity, Cassey Ho) and Training Club 24™, the new fitness group training program. All new club members can also schedule an appointment for a personal health and fitness consultation (free to all new club members).
"Our club is an extension of The Village—the perfect location to begin your fitness journey—whenever it's convenient to your schedule, said Marco Cecena, Club Manager.  "We realize that our members lead very busy lives.  For that reason, we've put together great tools and solutions for the time you spend in our club that will make the life you lead outside of our club that much better.  We look forward to playing an important role in the …full story at http://healthclubnews.org
---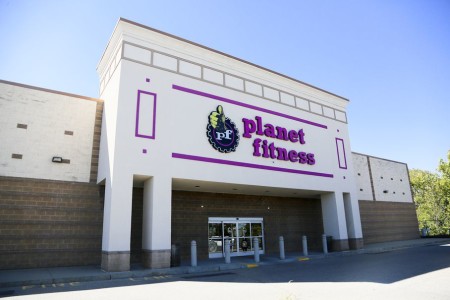 Wedbush Initiates Coverage on Planet Fitness(NYSE:PLNT). In a research note issued to the investors, the brokerage major Announces a price-target of $22.00 per share. The shares have been rated Outperform. The rating by Wedbush was issued on Sep 21, 2015. …full story at http://healthclubnews.org
---
Why Pour $20K to $30K Into A Franchise System That we can help you do for much less.  
Orange Theory Fitness can cost anywhere from $250K to $750K when it's all said and done. Banz36 Fitness can have you up and running for less than $30k in most towns and in 90 days or less.
Banz36 Fitness is a one-of-a-kind, group personal training workout broken into intervals of cardiovascular and strength training. Led by skilled personal trainers, participants use a variety of equipment including resistance bands, exercise machines, free weights, and dumbbells burning an average of 900 calories including after-burn. Banz36 Fitness is quickly small group training industry by storm. Banz36 Fitness has broken the mold in the traditional fitness industry. They are dedicated to keeping the business model simple and the cost of entry low, and their goal is to let people experience the "American Dream" of business ownership with a proven business model and plan of action. As the saying goes, "You're in business for-yourself but not by-yourself." With a proven business model, a network of experienced staff, Banz36 Fitness owners have somewhere to turn for support and guidance.
The Best "Start Up Price"In The Industry.
If you are looking to start a Weight Loss and Fitness Business, but don't want to pay all those Ridiculous Franchise Fees,a Banz36 Fitness and Weight  Loss Coaching Studio just might be for you.
As the Owner/Operator of a
Banz36 Fitness and Weight  Loss Coaching Studio®, you can count on the support you'll need to launch and run your business successfully. You will receive all the necessary daily operating materials to launch your new venture, plus full support with the best Grand Opening Campaigns in the industry. With Banz36 one of the main goals is to assist each location in reaching the first 100 new member mark in the shortest time frame possible, all while giving top notch service to each paying client. At Banz36 Fitness and Weight Loss Coaching Studio the clients come first.
Franchises Charge You $20 –  $30K Then You Have To Buy All Your Start-Up Equipment And Materials.
Banz36 Fitness and Weight Loss Coaching Studio Start Up Package Includes:
Complete Banz36 Circuit
Banz36 Weight Loss System
Music & Queue CDsStart-up,
Operations Manual
Marketing Manual
Start-Up Marketing Materials
Lead Generating Web Site w/Domain
Operations Training Classes
Poster and Wall Charts
Sneak Preview & Grand Opening Support
Email & Telephone Support
Quick Start 100″ Additional Details Required for "Quick Start 100" plan.
Professional Billing and Toll Free Customer Service Center
Additional Details Required for Billing Services
Banz36  Will Help You Each Step Of The Way, Including Enrolling Your "First 100 New Clients"….
*Ask About Our Guaranteed"QUICK START 100 PROGRAM "With This Program You Pay Very Little Out Of Pocket….We Take The Risk and Invest with you ……then we work from a commission basis and train you as we go on-site.
This way if you don't see a profit then we don't either…. and we are not in the business to lose money."Quick Start 100"Enrollment Drive….Here's The Proof Our System Works. Over 100 New Clients In Just Four WeeksPaying $59.95 per month.
We conduct a special weight loss targeted four week marketing blitz …… TV, Radio, Newspaer, Websites,Professional Robo Calls,Outside Corporate Sales and Direct Mail. This will stir up the market and get new clients calling and coming in…. then we have a trained sales manager on site to step you though the sales process and teach you how to get friends and buddies from the first 100….. and the process repeats itself.
More Members Better Price. Some Franchise's promise it we actually help you do it.           Benefits Of Becoming A Banz36 Fitness and Weight Loss Coaching Owner!
QUICK START 100 PROGRAM"
Low Overhead
A Proven System
Professional Brand Image
Business Growth Potential
On Site Based Training w/ Support
Protected Territories
High Profit Margin Potential
No Need to travel to get trained.
Low Start-up Costs
High Quality Marketing Materials
Proven Step-By-Step Marketing Plan
That Works In Even the Most Stubborn Markets
Superior Quality Equipment
Website Lead Generation
Marketing & Business
Save way over $20,000 on Franchise Fee's
Comprehensive Training Program
Lowest Price In The Industry For A Non-Franchise Weight Loss and Fitness Business
Q:  Why should I consider the  Banz36 Weight Loss Studio license over a franchise?
There are many reasons, but the two most often are…You have total control of how you run your studio and what advertising you conduct. You will not have someone  standing over your shoulder dictating each move. Probably, the next greatest reason is the financial saving in the beginning and every month for the life of you studio. If you pay a franchise $600.00 per month for five years, you will end up giving them close to $40,000.00 Now ask yourself, would you rather invest the forty thousand in your business / family or give it to a franchise somewhere. If the truth be know about many franchises in this industry, very few have great value after the initial honey moon stage after that you can definitely run the day to day without anyone's assistance.
Q: DoesBanz36 Fitness and Weight Loss Studio mandate our location?
No. With our system one of the first steps is to find a suitable site. Banz36 Weight Loss Studio can assist you in deciding on the best location for the asking price in your market. Remember the highest price shopping center is not always the best. We prefer to find a good location with more affordable rent and spend the difference in the advertising budget.Q:  What is the term of the license agreement and is there a charge for renewal?
The initial agreement is for three years, thereafter renewable annually. There is a annual fee for renewal of the agreement if you so choose to stay on board. Our goal is to not force anyone into a long term commitment , we've heard this from many franchise owners before; "The greatest regret is having signed a franchise contract that locked them in for five to ten years".
Q: What help and support is given to new licensees?
All licensees receive complete support in all aspects of Banz36  Fitness and Weight Loss Studio operation including recruiting and training employees, marketing, studio management and other operational areas. You will also receive grand opening support from an experienced Banz36 Studio consultant. Once open you are able to receive ongoing support and training from Banz36 plus, unlimited telephone and email support.
Q: What training is offered?
The choice is yours. Either you can choose to have a consultant come out for the standard three day start up session to assist with your opening and hands on training or you can elect to do the Quick Start 100 Program , in which we will partner up with your location to help enroll the critical first 100 members. The choice is yours.
Q: How many staff members are employed in an average Studio?
In an average location a minimum of two to three new jobs are created.
Q:  How long will it take to recoup my initial investment?
This depends on a number of financial variables. For instance rent, staffing costs, general financial management and whether you hire a manager or operate the location yourself. Typically payback can be achieved with 12 months of opening assuming that you are following all the suggested advertising steps and spending enough on advertising to generate interest in your market.
Q: What's the build out costs of a Banz36 Fitness Studio location after purchasing the start up package?
The  build out cost will vary depending on the area of the country and the level of build out / decorating you choose to do. The least we feel it can be done for is around $10,000.00 and this is for a moderate vanilla shell build out with not many electrical or plumbing changes and floor covering already in place by the landlord or shopping center. The highest is around $30,000.00 plus and this is with major changes and hiring a professional interior designer to assist. Both models will work equally as well, it's based on your build out budget and creative skills. With Banz36 you can budget and shop around for the best material pricing and competitive bids. Banz36 doesn't make one penny off your build out and that's another reason you can save a  tremendous amount with our system. Want To Know More About….A Money Making Business Opportunity with Banz36.
Banz36  Fitness & Weight Loss  Studio®  is simply one of the most exciting business opportunities in the country because it provides the main essential elements desired in a true turn-key business; A proven business model, great lifestyle, excellent growth potential,low start-up costs coupled with helping others with their personal health and wellness goals.Yes!… I'm ready to take control of my financial future!
Click Here Low Cost Build Out .Why Spend $$$ Thousands With A Franchise. We Can Save You $$$